2012: What's the 'real' truth?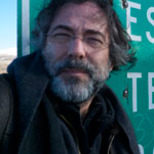 Pepe Escobar is the roving correspondent for Asia Times/Hong Kong, an analyst for RT and TomDispatch, and a frequent contributor to websites and radio shows ranging from the US to East Asia.
Published time: September 02, 2014 09:41
Next week is the 13th anniversary of 9/11. And Washington is back to bombing… It's Iraq, all over again – an eerie echo of the most tragic of all post-9/11 developments: Shock and Awe.
Osama bin Laden, now arguably at the bottom of the Arabian Sea (according to the official spin), used to personify the intolerant Wahhabi worldview run amok. Then his Wahhabism married Sayid Qutb's Egyptian Islamism, personified by Dr. Ayman al-Zawahiri.
Qutb, killed by the Egyptian regime in the late 1960s, was the wayward prophet of a global jihad between Islam and the West. Yet his zealous sons – from Osama/al-Zawahiri to current Caliph Ibrahim of…
View original post 1,120 more words