Defund Israel first, Then Make cuts to the MIC and PIC .
Stop Making Sense
Aditya Chakrabortty writes for The Guardian: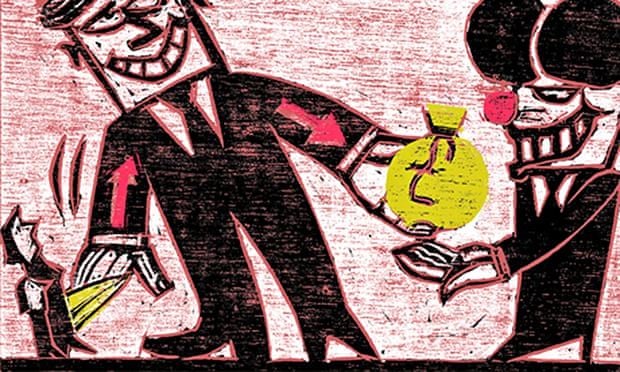 '[…] Politicians and pundits talk about welfare as if it's solely cash given to people. Hardly ever discussed is corporate welfare: the grants and subsidies, the contracts and cut-price loans that government hands over to business. Yet some of our biggest companies and industries operate a business model that depends on them extracting money from the British taxpayer. The operators of our supposedly privatised train services are kept afloat by billions in public money. Or take the firm created by billionaire Jeff Bezos: last year it emerged that Amazon had paid less in corporation tax to the UK than it had received in government grants.
The bill for corporate welfare is huge – and largely hidden. We know a lot about the people who claim social welfare: we know how much each benefit costs the public, the government sets strict rules for eligibility –…
View original post 190 more words