He has a bad comb over, gets paid eight figures to tell us we need more war…. Whats not to like ?
Stop Making Sense
Spencer Ackerman reports for The Guardian:
'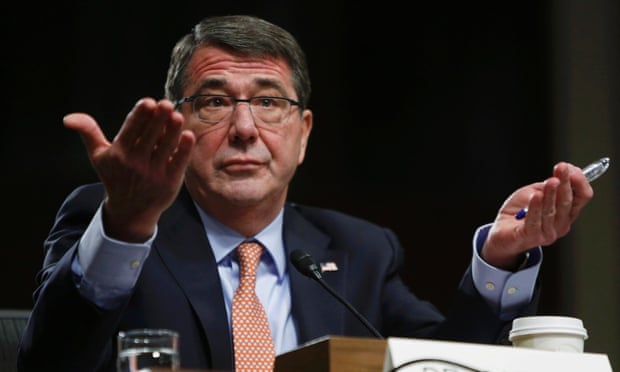 On issues from Ukraine to the Islamic State to Guantánamo Bay, Barack Obama's nominee to helm the Pentagon signaled his intention to push for more aggressive military action for the remainder of the president's term.
Ashton Carter's hawkish tone in his Senate armed services committee confirmation hearing on Wednesday applied to practically every geopolitical issue the Obama administration is currently confronting. A disconnect between Carter and the administration on Ukraine, playing out in real time during Carter's testimony, raised questions about his influence as Pentagon chief ahead of his anticipated confirmation.'
View original post 26 more words